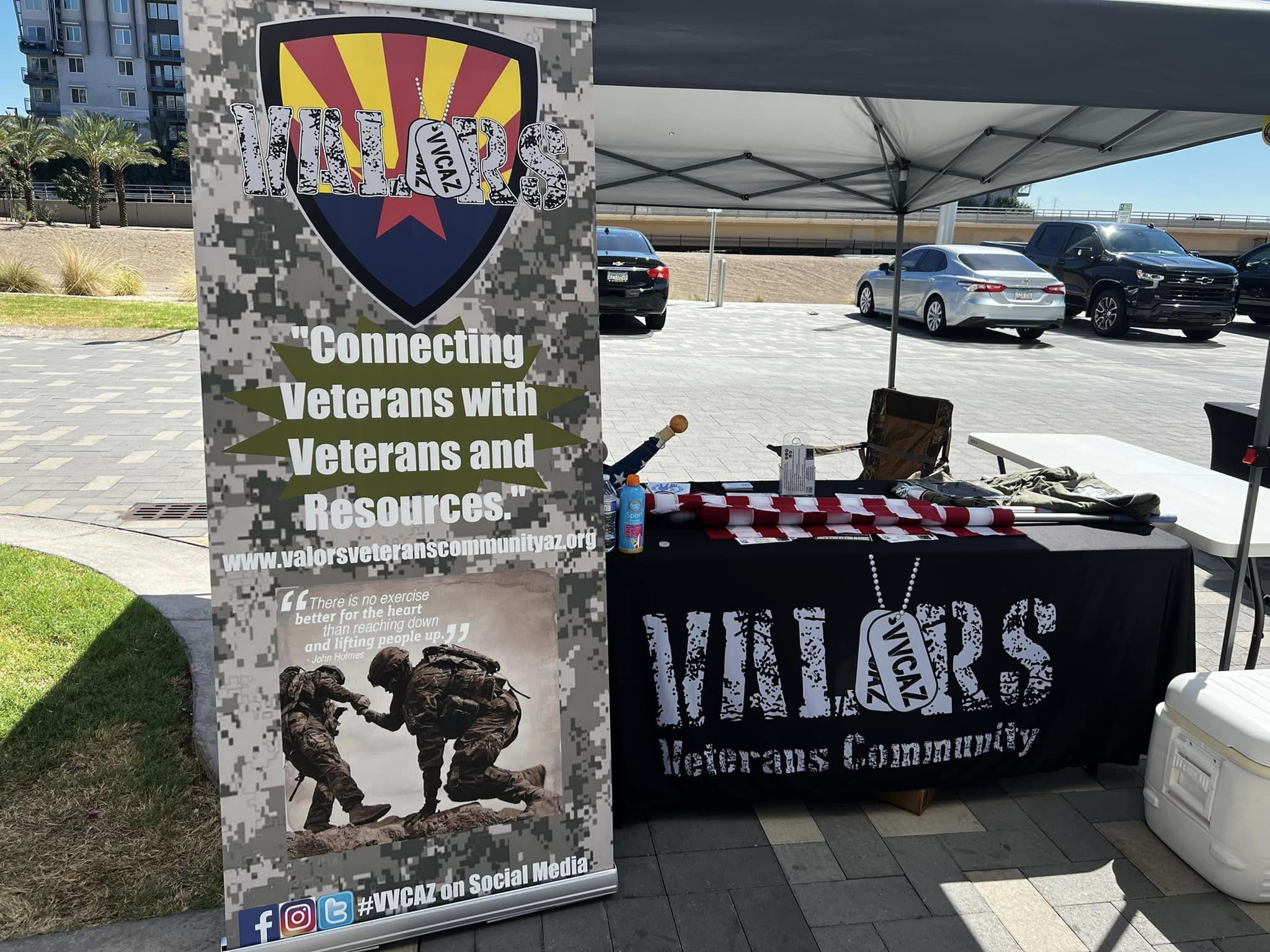 "Connecting Veterans with Veterans and Resources"
Valors Veterans Community AZ was founded February 2018.
Our #1 Goal is Connect Veterans with other Veterans and resources.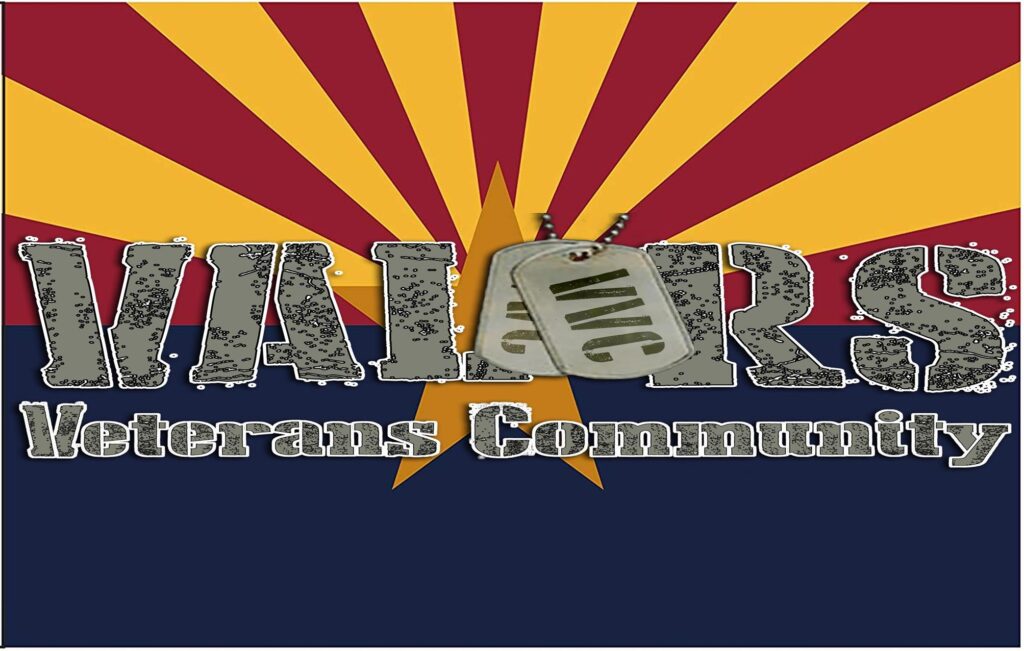 OUR MISSION STATEMENT
VVCAZ mission is to connect Veterans with other Veterans through social activities and Veteran resources.
We do this by taking a personal approach, both on an individual basis and in group settings. Our events and socials are free to the Veteran and their family to attend. We collaborate with other Veteran non profits and resources to work together as a unit to help the Veteran with whatever they may need or struggling with.
VISION
To connect and collaborate with other Veteran non profits and community partners in providing assistance to Veterans.
Core Values
Connect/Camaraderie/Community
ABOUT
VALORS VETERANS COMMUNITY AZ was created to connect Veterans to their community and veteran resources. We accomplish this by building camaraderie through engagement in local community events, volunteer activities and veteran resource events where we strive to provide our veterans the info and resources needed to help garner employment, education and a multitude of other helpful resources.
As a Veteran and Executive Director of VVCAZ, RO Gonzalez knows all too well how hard it is sometimes for veterans to get back on their own two feet. He, like many other veterans, struggled financially, physically and mentally. He knows how some are too proud to ask for much needed help. He thought what many veterans think today, "I am strong enough to handle anything that comes my way," only to soon realize the hole you were digging yourself into, just keeps getting bigger and bigger. But veterans aren't just going to set aside their pride and ask for assistance from just anyone. Trust is a huge thing in the military and it's extremely hard for veterans to find trust in people as they make the transition into civilian life. They're just not going to open up and trust just anyone and that's what VVCAZ strives to do. VVCAZ is a place where veterans can go for support, build new relationships and to hopefully find some of the assistance that they so much need.
When you engage and build that trust with a veteran, he/she will be more likely to ask for help from someone they have built a relationship with, rather than someone that just shows up out of the blue. Whatever you can do to help with our cause is more than appreciated. Whether volunteering, being active with a veteran (physically or socially), connecting with them over a cup of coffee or tea, or just walking around their block where they live or Tempe Townlake it's all up to you on how you CONNECT with them.
https://www.azfamily.com/2022/09/12/thousands-gather-911-remembrance-ceremony-tempe-beach-park/?fbclid=IwAR121HP7uoLPIYl5VCQS4gm6BbL3gAv7ym3gqt4OeCdlcQYBHXlQHRFL0Is
Valors is a Veteran Non-profit 501c3 in the state of Arizona and registered with the IRS.
EIN# 82-5046027
Your contributions will enable us to support Arizona Veterans and their Families with the resources they may need. All donations are tax deductible.
© 2022 Valors Veterans Community AZ. All Rights Reserved.